---
The deep, melodious chimes of a clock add beauty, solace and comfort to your home. To each of the chimes there is a story. To each there are words.
---
"These are the greatest chimes I've ever owned.  It's like a delicate symphony whenever the wind blows" - A Woodstock Chime Customer.
---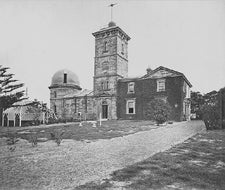 A Brief Chronicle of Time – Navigation and the Time-Ball Towers by Author Martin Foster
The time-ball on the Sydney observatory falls every day at 1pm. Perhaps it escapes us that it should be a reminder of who we are and why we are in Australia. For today we use it to signal "time for lunch" or to fire the gun on Fort Denison.
---
There are several key trends that will heavily influence home décor. With retailers eager to stay ahead of the curve, they look to these trends for a style advantage – a look that sets them apart in the sea of sameness.  What they have found are style stories as inspired as the shoppers that purchase them.